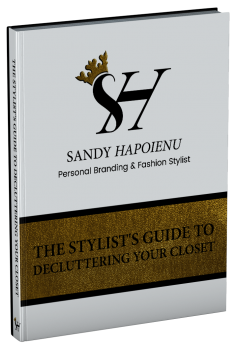 Starting each morning gazing into a closet that's a black hole of chaos is no way to start the day. Let's fix that.
Transform your closet in 5 easy steps.
It will make getting dressed 10 times easier - and 100 times more fun.

Love, you shouldn't feel stressed getting dressed.
Your time is WAY too valuable to waste staring at your closet thinking:
"I have nothing to wear."
"Nothing looks good on me."
"I'll just put my yoga pants on again..."
Step away from the yoga pants.
Creating your Personal Brand isn't about fashion, it's about confidence.
Confidence to give that business presentation - and nail it.
Confidence to enter a room brimming with VIPs - and feel like a VIP yourself.
Confidence to open your closet in the morning - and know that whatever you pick out, you're going to look jaw-droppingly fabulous in it.
There are clothes out there desperate to try you on because you're a perfect fit ... You just need to know where to find them!
LET'S WORK TOGETHER!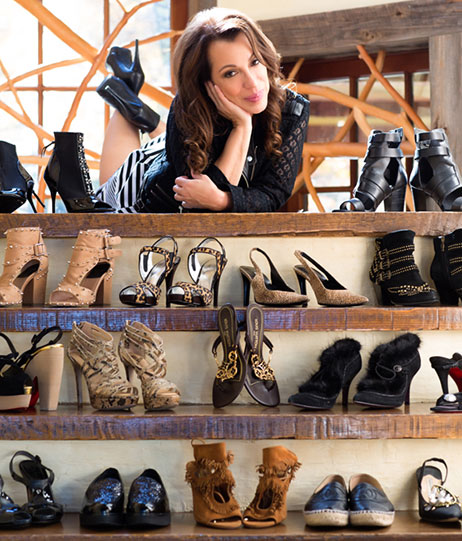 The Woman
Behind It All
Hey! I'm Sandy, personal fashion stylist, photo stylist, coach, speaker, and former professor of fashion business, with years of experience tucked under my Styling Session™ belt.
I'm a pro at making you fall in love with getting dressed and feeling like a goddess. When you're not sure which styles match your personality, which clothes suit your body shape, or which outfits are suitable for which occasions, I'm your go-to girl. (Plus, I like dancing my butt off when no one is watching so I know we're going to have a ton of fun.)
For more of my story and to find out which very famous designer I once drank champagne with at Saks Fifth Avenue, click the Learn More About Me button below.LEARN MORE ABOUT ME