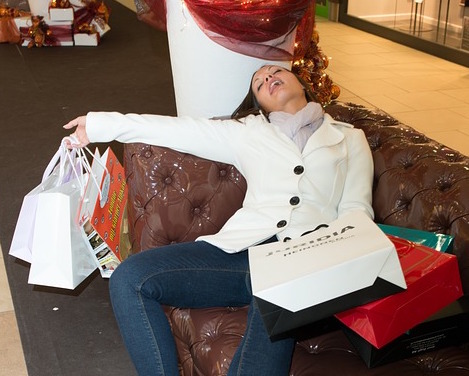 Do you ever walk into a store or mall and look around and feel completely overwhelmed and forget what it is that you wanted to buy in the first place? Shopping can either be a really stress-free fun activity, or it can be quite the opposite. When I'm with my customers, I talk to them about "conscious shopping"
Here are 5 tips, to help you organize your shopping trip – to keep you laser focused and make sure you leave feeling accomplished and with what you actually intended to buy!
List 1: Make a list of the exact items you're shopping for so that you don't get distracted by what you want, rather than what you need. 
List 2: Make a list of stores that carry these items so you don't stray into stores that don't even carry these types of clothing/items. If you want to take it a step further, download/print out a copy of your mall's map and decide which stores you will go to first to cut down on time.
Inspo: Find some inspiration out of a magazine and/or make a Pinterest board so that when you're out shopping you have something to look back at.
Don't Mix: If you're going in to look for an outfit for GNO don't also go jeans shopping. Things like jeans shopping, bra shopping etc. will suck the life out of you, resulting in you not finding what you actually need! Split it up into two shopping trips.
Step Away From the Sale Rack: I know the sale racks are tempting, trust me I'm a sucker for a good sale! But this will be a major distraction and a huge time-waster for you if you're looking for really specific items.
I hope these tips are useful to you! Let me know how it goes in the comment section. If you have any other tips you use when you shop, please share!
xoxo
Sandy